Marketing and business executives are falling head over heels to find social media influencers. These execs are hoping to use the influencer's appeal to push their products or services to a wider audience. However, for small businesses, reaching out to the big fish can be near impossible! This is where micro-influencers come in handy. But who are these micro-influencers and, in the busy world of social media, how do we find them? How can they help promote your brand?
What Are Facebook Micro-Influencers?
Micro-influencers are just like any other Facebook influencer but on a smaller scale. Some large social media influencers can have over 100k followers! Micro-influencers have fewer than 100k, but usually more than 10k. They have some sway, without being as unapproachable as some of the larger social media presences. These micro-influencers can take the form of professional bloggers to just regular people with a large following. It's important to remember that, just like with any other kind of Facebook engagement, it's not just the number of followers that matter, is understanding whether or not those followers are engaged.
Post clicks, likes, video views, and other metrics are essential for understanding whether the audience is actively viewing and interacting with the page, or whether they're not a regular social media viewer or even a bot. Understanding how followers are engaging with a micro-influencer illustrates that their audience is truly invested in that person; that they're interested in and trust their opinions.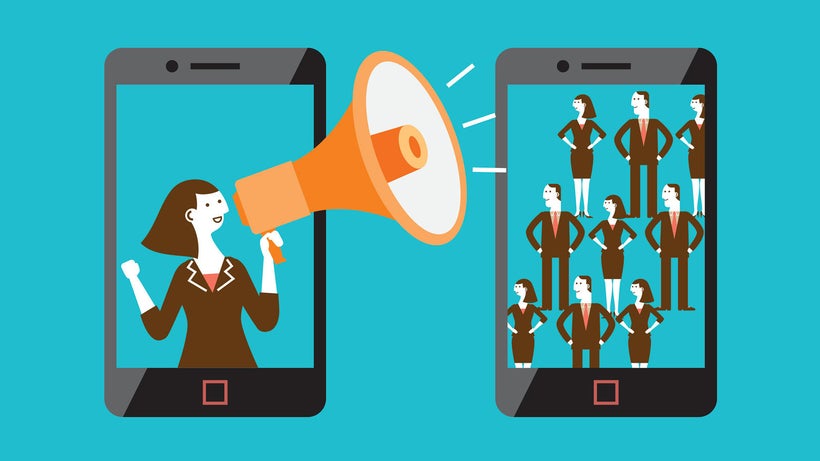 Who Are Micro-Influencers For And Why Use Them?
Micro-influencers are a great place to start if you're thinking of delving into influencer marketing to promote your business. They are specifically helpful for small business and entrepreneurs working on a smaller scale than a huge conglomerate. Getting big influencers to promote your product and service is not only difficult, it can be pretty expensive and even though a micro-influencer doesn't have as many followers, that doesn't mean they can't be equally vital to the growth of your sales. Sometimes it's better to work within smaller communities. Some micro-influencers know their audience better than the big influencers, making it possible to target advertisements more specifically.
Having followers creates more followers, so it's common for audiences of large social media influencers to only be there because of the buzz, not out of genuine interest. This is less likely with micro-influencers, giving them a greater percentage of engagement. Additionally, while it would be impossible for a large influencer to respond to every single one of their followers, micro-influencers have the capacity to be more active within their community — responding to more comments and having a higher level of interaction with their audience. Obviously, there are upsides and downsides to working with both large and small Facebook influencers, but if you have a small business, it might be wise to start small.
What To Keep In Mind While Researching Facebook Influencers
When doing your research on which influencers to work with, it's essential to keep a couple things in mind. First of all, as we said earlier, the number of followers is less important than the level of engagement. Don't get caught up in looking for big numbers. An influencer with smaller numbers but higher engagement can be as effective as an influencer with ten times the number of followers, but less engagement. Focus more on the influencer's personality and how they interact with their audience.
How many likes they have is less important than how they are engaging with people. Get into their threads and read their conversations. Is this the kind of person you want associated with your company? Do thorough research too. Look at their other social media profiles. Is their audience in line with your audience? Do they post consistently or sporadically? Find out as much as you can about their follower base. The most effective strategy is to find an influencer with a follower base similar to your own. Their reach can help spread information on your product to the people who will want to use it. Of course, you need the basics too. How old is the influencer, where are they geographically located. It's not helpful to find the perfect micro-influencer in Japan if you can only ship in the States.
Where Are These Micro-Influencers?
First thing's first, look at who's following you. Perhaps you already have a micro-influencer who's interested in your product and company. If this is the case, jump on that! If they're already a fan of your business, your life just got a whole lot simpler. Of course, you can manually go through your followers and look at their stats, but if that seems too tedious, there are products and tools to help you find micro-influencers among your followers.
Agorapulse is an excellent CRM tool that instantly ranks influencers and ever brand ambassadors (people who have promoted your content) from amongst your audience. There's also Buzzsumo, a popular tool that allows you to search for influencers by using a keyword search. If you do find them, you can then filter them in various, helpful, ways. You can filter by geographic region (country, city, etc) or the type of influencer you're looking for (bloggers, other companies, journalists, regular people, etc…). These sites can also help you sort, not only by their number of followers, but by that variable be of engagement.
Conclusion
Influencer marketing is an excellent way to promote your brand on social media. For smaller companies, or companies that are just starting out, collaborating with micro-influencers may be more effective than going for the big fish right off the bat. Although micro-influencers show smaller numbers, their ability to target very specific communities, be more engaged with their fan base, and the manner in which they engage with their audiences make them incredibly important influencers with a huge potential. When researching these influencers, it's all about engagement, engagement, engagement. Get into the weeds a little and try to find out who it really is you're brokering a deal with. Make sure their audience is the audience your company want to be in conversation with.